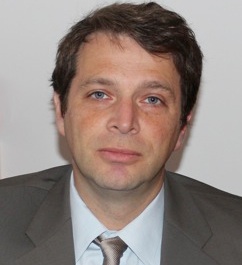 ILYA LIBENZON 

Education
Suffolk University School of Law, J.D.
Bar Admissions
Massachusetts
U.S. Patent and Trademark Office
I am a Patent Attorney registered to practice before the United States Patent and Trademark Office and licensed in the State of Massachusetts. I worked as a patent examiner at the USPTO. I am a member of the American Intellectual Property Law Association (AIPLA) and the National Association of Patent Practitioners (NAPP).
I hold an M.S. degree in Chemical Engineering with specialization in the Semiconductors Technology, and I have significant industry experience.
I am a co-inventor of two patent application entitled Monolithic Integration and Enhanced Light Extraction in Gallium Nitride-based Light-Emitting Devices (US publication No.2005/0179042A1) and P-type Electrodes in Gallium Nitride-based Light-Emitting Devices (US publication No.2005/0179046A1).
My practice covers a wide spectrum of intellectual property services including, preparation and prosecution of patent and trademark applications, opinion services regarding the scope and strength of patents, counseling regarding the protection, enforcement, and licensing of intellectual property rights, and due diligence regarding business transactions involving intellectual property. I have experience in preparing, filing, and prosecuting patent applications in the semiconductors, materials science, chemical engineering, nanotechnology, and biomedical fields.
Please contact me for a free consultation or if you just have general questions about patent and trademark law. I offer straight talk, a transparent fee schedule, and no hidden fees.